A funeral or memorial service serves a variety of purposes. It is a way for family and friends to say goodbye to a loved one. It is a ritual that provides structure and comfort during a very difficult time. It is also a way to honor the life and legacy of the person who died.
Music can support all of these purposes as part of a funeral or memorial service. What makes music so powerful is that it can serve multiple roles at once:
Music taps into our emotions
Music arouses our feelings in powerful ways. It has been an important part of all known cultures throughout history, and serves an important role in our humanity. Listening to music releases chemicals and hormones and stimulates our brains. Practically, this means that music evokes emotions and can set the tone for a funeral service. It can convey feelings that words may not be able to express. Music can connect people with their grief, bring a moment of levity, uplift the spirit, or unblock feelings of sadness.

Music provides structure and ritual
Familiar music connects us with the rituals we grew up with. In many religious traditions, particular songs sung at certain times provide a sense of security and comfort. Lyrics or melodies that we've heard over and over remind us of something that we know. The familiarity and structure provided by a song can be comforting during a time of grief.

Music conveys a message 
The lyrics, melody, and harmonies of a song communicate a message to the attendees at a funeral. This might be a message of hope, faith, sadness, humor, or grief. Yet, even though every person at the service is hearing the same song, each person will interpret the message a little differently. In this way, music allows for both a communal experience and an individual experience to coexist at the same time.
Music brings back memories
Music has a unique way of accessing memories. Not only do we remember the lyrics to songs we learned long ago, we often remember associated events and feelings. Hearing a song that the deceased loved may bring people back to a specific moment in time. Bringing up and sharing memories is an important part of the funeral service.
Selecting the Music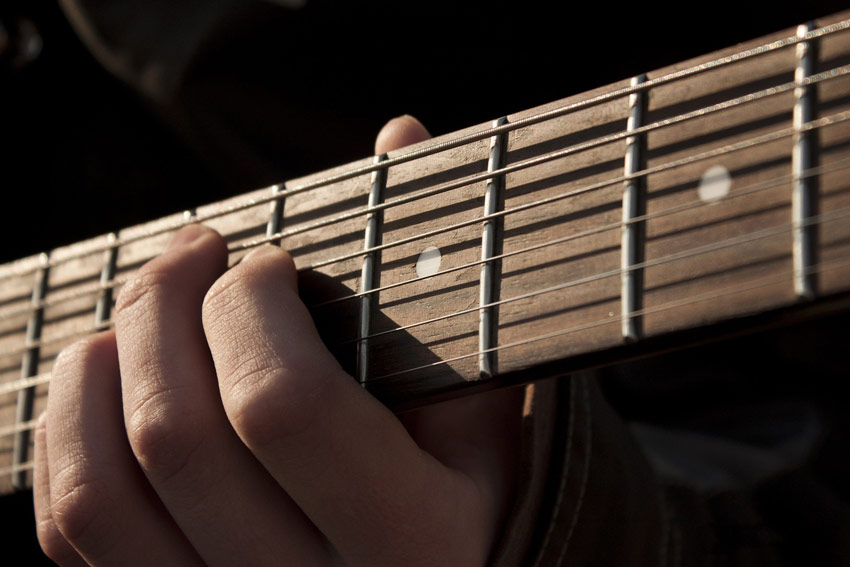 Depending on how formal the service is, most people find it appropriate to incorporate a wide variety of music into a funeral or memorial service. Songs from a particular religious tradition, popular music, and special instrumental music can all have their place.
One way to incorporate music into a service is to select music loved by the person who died. Selecting music that was meaningful to the deceased is a way to honor and recognize the individual. These songs will likely bring back memories for attendees and will make space to reflect on the life that the deceased lived. No matter what type of music he or she loved, there are ways to tastefully integrate those choices into the service.
Using traditional music from a particular faith or cultural tradition can be comforting and supportive to many people. Your clergy will likely have suggestions about which religious songs to incorporate into the service. Some religious traditions will have formal guidelines about what music is appropriate and what is not. It is important to discuss your wishes prior to the service. It is also meaningful for people to integrate music from their ethnic or cultural background.
Things to Consider When Choosing a Funeral Song 
Music is very powerful and can evoke strong emotions. While expressing emotions at a funeral is healthy, it is important to be aware of how evocative music can be. Music choices should be made with care, with consideration for how it may make mourners feel. This may impact what songs are selected, or the order in which they are used in the service. Songs of grief and sorrow may be best early in the service, songs of remembrance in the middle, and songs with a message of hope at the end of the service.
Even if you think you know a song well, make sure you listen to and/or read the lyrics before deciding to use it during a service. A song that had a certain meaning to you before may feel very different when heard during a funeral.
It has become more commonplace to use humorous or lighthearted songs during a memorial service. Many people enjoy this shift from a ritual focused purely on mourning to one that celebrates the life that someone lived. Uplifting or celebratory songs can change the mood of a memorial service. Often the decision to incorporate non-traditional songs into a service is informed by the personality of the person who died and the circumstances surrounding the death. It is important to recognize the range of needs and feelings that attendees will bring to a service, and to be inclusive without being distasteful.
Specific Religious Traditions and Songs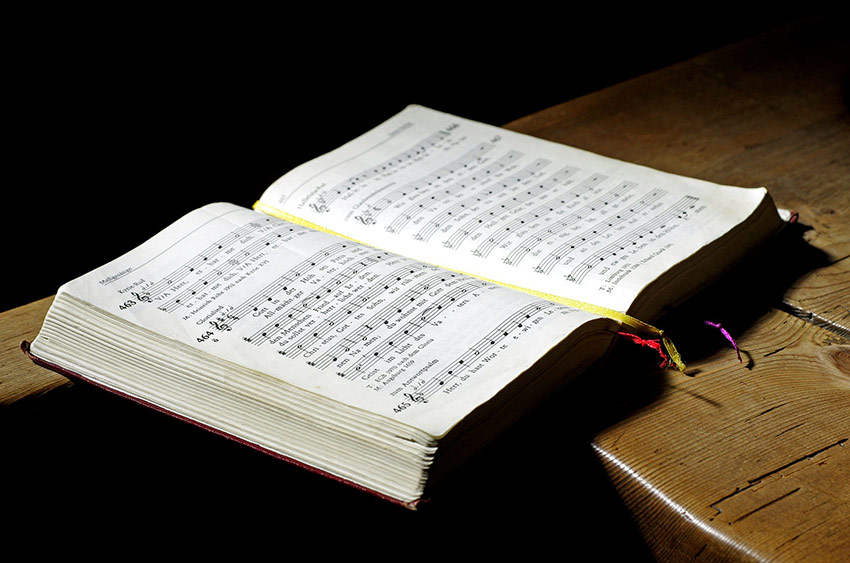 Different religions have their own traditions for incorporating music into the funeral service. Your clergy will be able to direct you. Some general guidelines are outlined below:
Catholic: A catholic service often includes at least three songs. This is different from a Funeral Mass, which typically has pre-selected music. In a less formal catholic funeral or memorial service, families may be asked to select songs from a list provided.
Protestant: There are a wide variety of traditions within the protestant faith. In most protestant traditions, music is an important part of the ceremony. Some common funeral hymns can be found here.
Jewish: Music is not traditionally part of a Jewish funeral service. The Rabbi or Cantor may sing psalms, but other music is rarely allowed. If music is important to you, speak with your Rabbi about ways to incorporate music into other parts of the process.
Other Funeral Traditions
The history of incorporating music into funeral services goes back thousands of years. Music is closely tied to rituals and important events in all human cultures. The Romans hired musicians to accompany undertakers; the ancient Balinese used music to care for the souls of the dead; and indigenous Australians used music to send messages to dead loved ones.
A jazz funeral is a New Orleans tradition of incorporating a brass jazz band into the funeral process that is still practiced today. This often includes a precessional, where family and friends march with the band to the site of the service. It is often followed by a time for upbeat, celebratory music.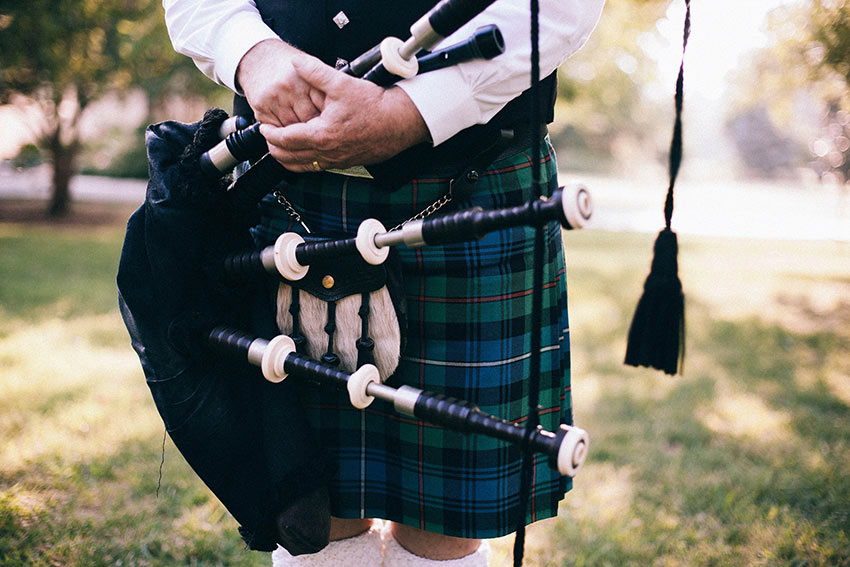 Another common funeral tradition is the playing of bagpipes. Bagpipes were an important part of Celtic culture, particularly during a funeral service. This tradition has come to the United States, where it is typical for those of Irish or Scottish ancestry to have bagpipes play during a service. This blog includes suggestions for incorporating bagpipes into a service.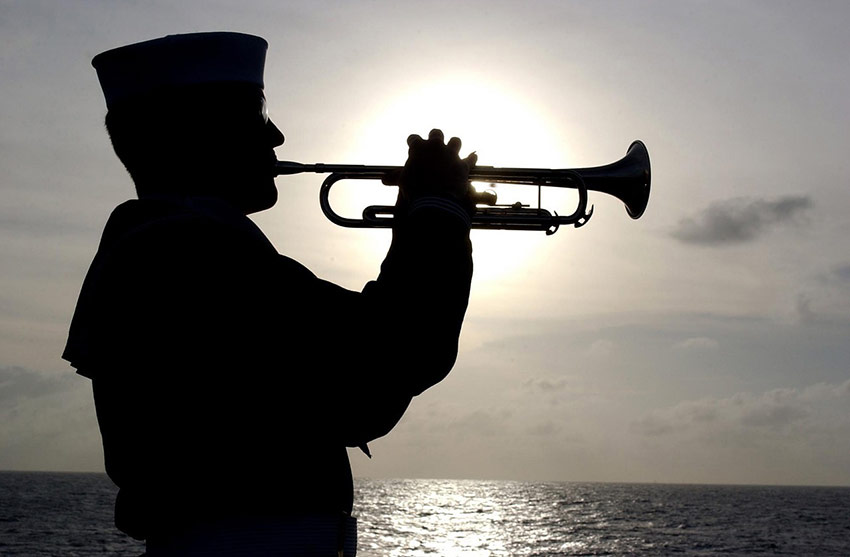 "Taps" is the song played at military funerals by the US Armed Forces. The official military version is played on a single trumpet or bugle. While "Taps" is not reserved for funerals, it has been ingrained in American culture as a call to mourning. Bugles Across America is a non-profit organization whose goal is provide "Taps" free of charge at the funeral of any veteran.
When To Play Music at a Funeral
There is no "wrong" way to incorporate music into a funeral or memorial service. Here is a simple guideline to determine when to incorporate music into a funeral:
Play Music When People Arrive. Having music playing as people arrive can be a good way to create the appropriate environment for your service. Instrumental music is a good choice for this, as it fills the silence but allows for conversation.
Play 3-4 Songs During the Ceremony. Including songs during the funeral service can provide support and enhancement to the service. It is common to have a song to open and another song to close the formal part of the service. A song right after the eulogy or after a reading can also be appreciated. Music provides time for quiet reflection during the service and helps the flow.
Live or Recorded Music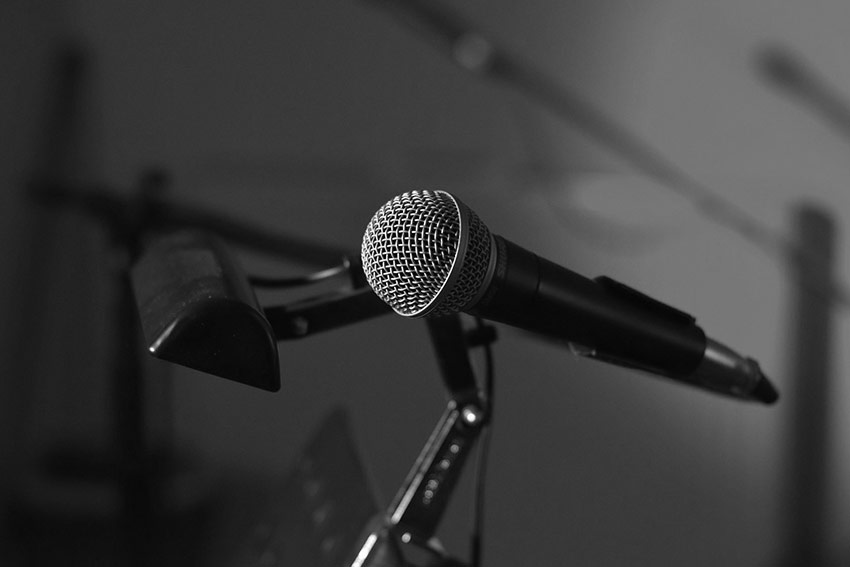 You can incorporate either live or recorded music into a funeral service or both. It is often a very powerful addition to include live music performed by friends or meaningful people in the life of the deceased. Asking someone to perform at a funeral can be a great way to include people who were important to the deceased. It can also be a way to incorporate children, who often benefit from having a concrete role.
Live performances should be pre-arranged so that you can discuss together what song(s) would be appropriate. Performances can be solo or group, or the friend or family member could lead all of the attendees in song. This can either be noted in the program, or announced by the person leading the service. It is advised that the performer also talk to the person leading the service beforehand in order to make sure the program flows smoothly.
Hiring musicians is another way to incorporate live music into a service. Musicians can be found in most areas who are willing to perform at a funeral. The funeral home, church, local school or university may be able to provide a list. If you'd like to find someone yourself, you can try GigSalad or GigMasters.
Using recorded music is another option. Recorded music has some advantages- you know exactly how long it will last and can select a version of a song that you know you like. Check with the venue before the service to find out the best format (CD, mp3, streaming). Most venues for funeral and memorial services will have the capabilities to play music, and many will have their own collection of music. It is important to voice your preferences, and also to let them know any music that you'd like them to avoid.
Not Just for the Funeral Ceremony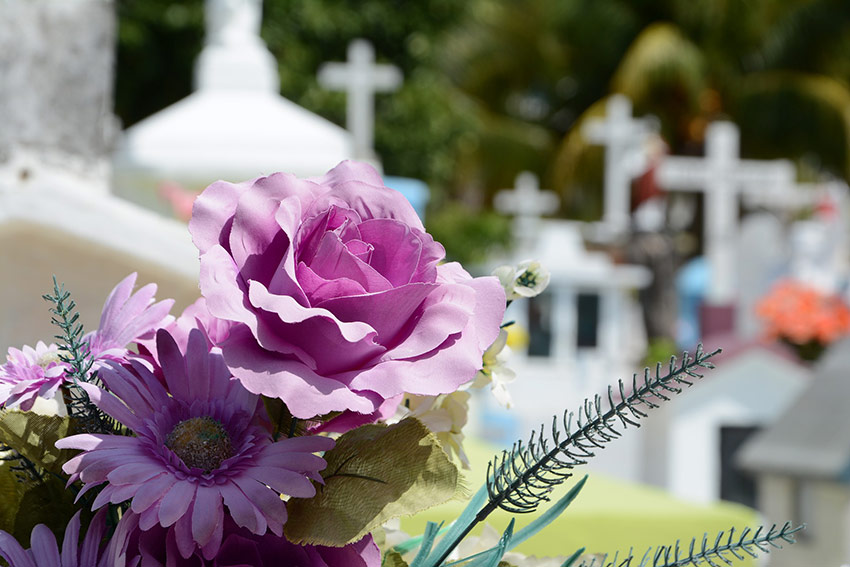 Music can be incorporated into other aspects of the funeral process. Live or recorded music playing throughout a wake or visitation helps to create a meaningful or sacred environment. Music at a wake is often less formal, and can be a great time to integrate popular music that reflects the preferences of the person who died.
Live music during the burial is another way to incorporate music into the ceremony. One or two songs at the graveside can provide an extra dimension of comfort and meaning.
Setting a photo slide show to music or playing music on a memorial website adds another dimension. Instrumental music or a favorite song are good choices.
Popular Funeral Songs
There is no right or wrong song for a funeral. The music that you select depends on the mood you want to set, the individual you are remembering, and the traditions you want to honor. That being said, the following are some common selections that may give you some ideas.
Secular and Non-Religious Funeral Songs

Christian Hymns

Contemporary Christian

Uplifting/Humorous
See what a funeral costs in these popular cities:
Atlanta | Austin | Boston | Chicago | Dallas | Denver | Detroit | Honolulu | Houston | Los Angeles | Miami | Minneapolis | New York | Philadelphia | Portland | Sacramento | San Diego | San Francisco | San Jose | Seattle | Washington, DC